The twelfth annual Walk for Hope event is taking place on October 3, 2020.
Join us as we walk to raise funds to benefit local breast cancer fighters, survivors, and aid with ongoing research. All funds will be donated to the St. Cloud CentraCare Health Foundation.
EVENT DETAILS Date: Saturday, October 3, 2020 Location: Warner Lake Park Time: Registration begins at 9am
If you are not able to attend the Walk for Hope but would like to support the Walk for Hope event, we are offering the option for online donations. To donate online for the Walk for Hope follow these instructions:
Click on Donate Online (right hand side of screen)
Then complete the donor form

What would you like your donation to support. Select "Other"
Under the personal information (name, email, phone, etc.) is a spot to leave a comment. Enter Walk for Hope event.
If you have any questions please contact Staci at: 320-558-4266 or stacis@clearwatertravelplaza.com
To make registration a quick process, you can download the necessary forms below. You can either send a picture of the completed form to stacis@clearwatertravelplaza.com for pre-registration or turn in your forms the day of the Walk for Hope.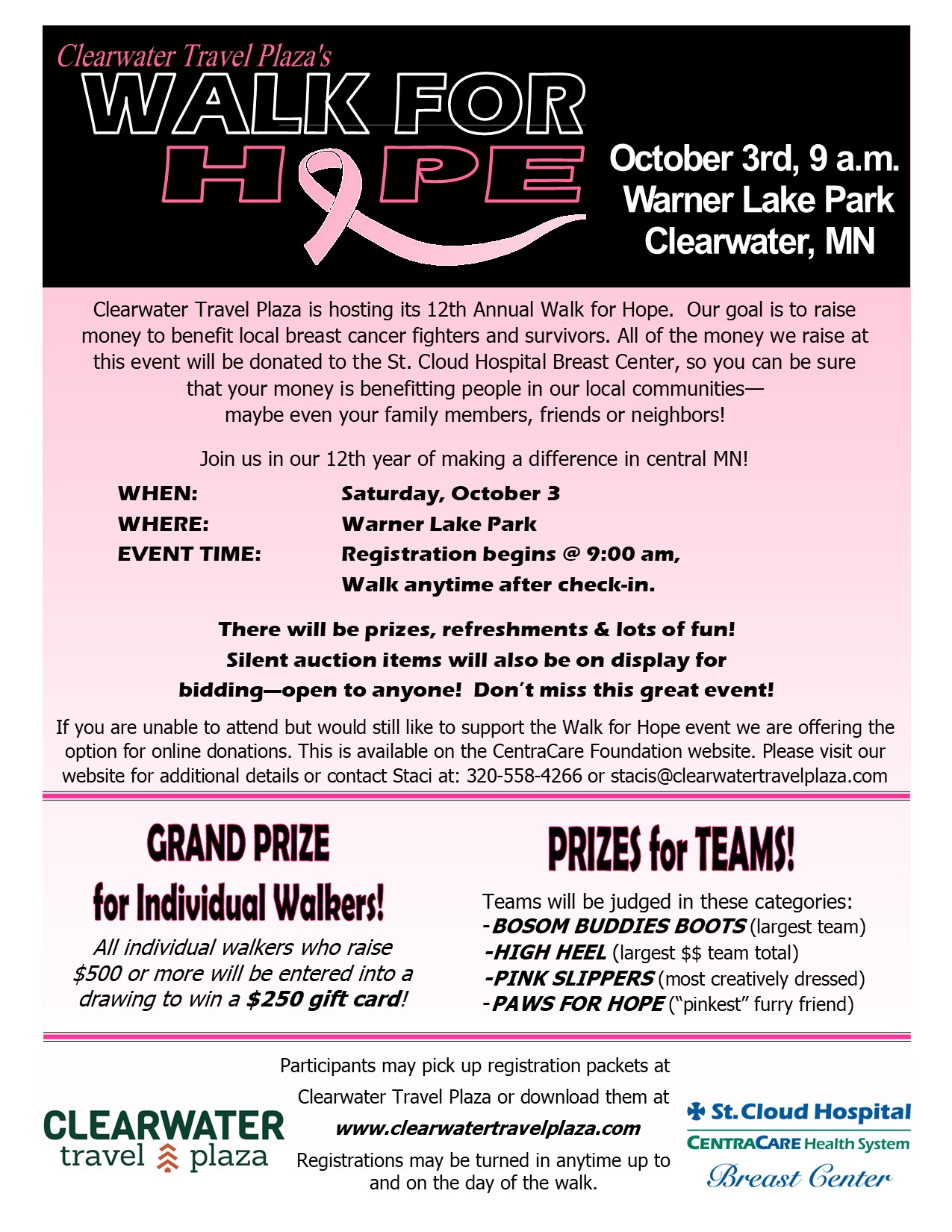 DOWNLOAD REGISTRATION FORM HERE!
DOWNLOAD SPONSORSHIP FORM HERE!
DOWNLOAD PARK WAIVER FORM HERE!