FEATURING LEGENDARY
NELSON BROS.

FAMILY NAME

Clearwater Travel Plaza has been serving you since 1976, and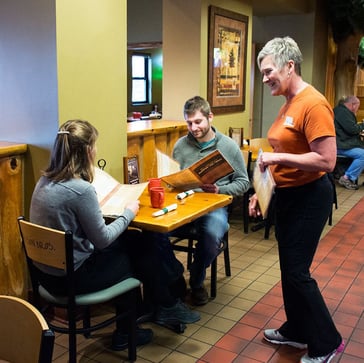 we make it our business to ensure you are satisfied. We've built our standards on serving the professional driver and going the extra mile. You'll experience Minnesota hospitality from the moment you step foot into the Plaza. When you're at Clearwater Travel Plaza, you're family. It's no wonder our name is well-known and trusted.
Dedicated employees and loyal customers are the key to our success. Whether you're a trucker, traveler, or local, we'll give you a million reasons to come back and see us. In the short time that we interact with you, it's highly likely that we will remember the details about your visit for next time including: your name, if you prefer a Mountain Dew or Coca Cola, and perhaps even a little bit about your family or hobbies. In fact, we're so confident you'll return that we don't even need to ask.
We are a value and community-based company that is built on loyalty and understanding our customer's needs. Our people are our brand, and we're proud of it. You can expect superior customer service with a smile (and quite possibly a good laugh) at every visit.
That's us in a nutshell!