While I don't go over the road myself, I've heard enough trucker tales about bad shower experiences to last me a lifetime. When it comes to truck stop showers, Clearwater Travel Plaza takes the cake and makes sure you feel right at home no matter what.
There's nothing like a hot shower. Whether you've been on the road for days or you're making a quick stop to freshen up before heading home, know you can get a great shower at CTP with maximum comfort. Here are a few reasons why ...
1. We Have Clean Truck Stop Showers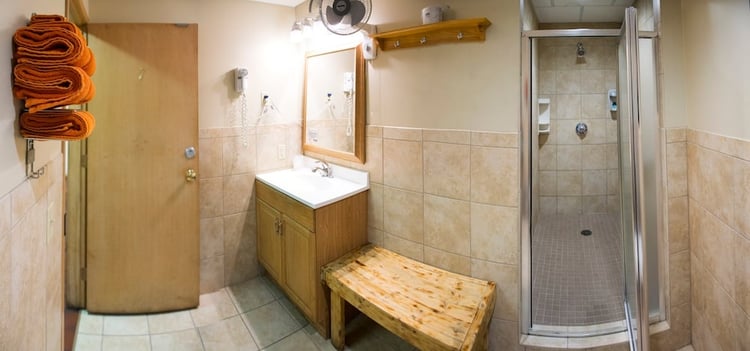 This is not a truck stop shower where you leave wondering if you're cleaner than you were when you went in. Our showers are cleaned after every use, no exceptions. We supply fresh towels and soap, but feel free to bring your own if you prefer!
2. You'll Spend Less Time Waiting
With plenty of individual showers, there's less wait time when you choose to shower at CTP. Each shower has free blow dryers and fans, so you won't have to head outside with a wet head of hair.
3. Our Showers are Spacious & Private
You can spread out and keep your stuff safe.
4. You Receive a Free Shower with Fuel Purchase
When you make a 50-gallon fuel purchase at Clearwater Travel Plaza, you receive a free shower. Without a qualifying fuel purchase, commercial drivers can purchase a shower for 12 dollars.
5. We have Humidity Control
Ever have a truck stop shower where it's impossible to get dry? Our showers are outfitted with humidity controls that keep the air from holding too much moisture.
If you haven't had the chance to shower at CTP, I highly recommend giving it a try. It's about as close to feeling like home as it gets.