Many professional drivers span thousands of miles over the course of a single week, giving them ample opportunity to take in breathtaking sites from coast to coast. This is one of the many advantages of the industry; as long as you get the cargo to where it needs to go on time, your office is yours and yours alone and it goes wherever you do.
Perks of an Office that Goes on the Road
Chances are if you chose to be a professional OTR driver, the open road has been calling out to you for a long time. For many drivers, it's a very attractive option to see the sights while earning their keep, and the mobility of your office being a cab allows for that opportunity.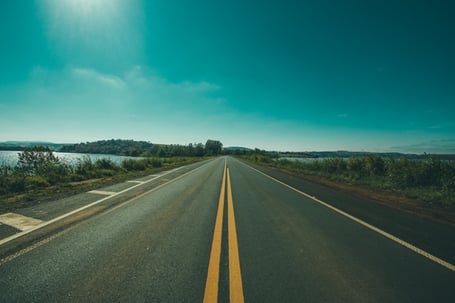 It breaks up the monotone daily routine of a cubicle or office job life, in that the scenery constantly changes, the varying routes leave plenty of chance for excitement and the people and places you meet along the way make for some fascinating experiences.
Flexibility is Key
Do you have a friend or loved one that moved cross country, whom you haven't seen in a long time? Eventually, your mobile office will be on assignment near their home, and you can stop and catch up.
The possibilities and variations of benefits of having an office where the view always changes, you're constantly traveling and taking in new sites, meeting new people and just having new experiences.
Must See Sites in the USA
We get it- it gets a little overwhelming to try to plan out trips to take in the country's finest landmarks and attractions since there are so many. For this reason, we've compiled a little list, far from exhaustive so don't let it limit you in your travels.
Rocky Mountains
Smoky Mountains
Blue Ridge Mountains
Ozark Trails
Mount Rushmore
Tobacco Road
California Coastal Highway
Bourbon Street
Times Square
Florida Keys
The Golden Gate Bridge
Florida Everglades
Yellowstone National Park
Glacier National Park
Lake Tahoe
Great California Redwoods
Yosemite National Park
No matter where your travels take you as a professional driver, don't miss out on taking full advantage of the freedom of your flexible mobile office with a view!