As a professional driver, you understand the importance of fuel management in the overall profitability of your delivery run. Managing these expenses is not only the difference between profit and loss while on the road, but it is also the best thing that you can do reduce your carbon footprint. Increasingly, businesses are answering the call to help stop the spread of global warming, and promising a green supply chain is at the heart of that ecologically friendly effort. Whether you are engaged in long hauls or fill your day with short hops, fuel management is the professional driver's best strategy for achieving profitable delivery runs. If you are looking to reduce your fuel expenses with a comprehensive fuel management program, consider these best practices of professional drivers.
Top Five Fuel Management Strategies for Professional Drivers
Using these five fuel management strategies gives the professional driver the edge when it comes to profitably running your load to its intended destination.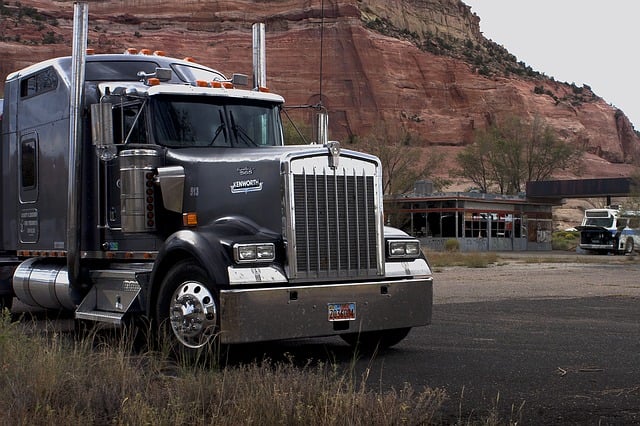 1. Monitor Traffic Flow to Reduce Gear Shifts
Any professional driver with the slightest amount of miles in their logbook knows the value of monitoring road conditions for safety considerations. In terms of fuel management, keeping an eye on road conditions ahead allows you to anticipate having to slow down. Use the added height your cab affords you to monitor the traffic flow ahead. Since it is always more fuel efficient to keep your rig moving than beginning from a standing start, keeping your eyes open for slowdowns means reducing the number of required gear changes and saves fuel. Utilizing your momentum as such avoids heavy braking, protects your load from shifting, and saves on fuel cost.
2. Obey the Speed Limit
While it is tempting to step on the gas when your delivery schedule gets tight, best practices for fuel management confirms that obeying the speed limit, in addition to being safer, also helps to dramatically lower fuel costs. Studies confirm that for every five miles over the 65-mile limit, fuel efficiency drops by an estimated 7 percent. Backing off the throttle not only saves you from the risk of getting a speeding tip, but it also results in substantial fuel savings.
3. Keep Your Tires Inflated
Just like your passenger vehicle in your garage, keeping the correct air pressure in your tires helps improve fuel efficiency. Additionally, keeping the proper amount of air boosts the life of your tire while reducing the chance of getting into an accident. Make sure you check on your tires regularly to ensure that they are properly inflated for the best fuel management practices possible.
4. Control the Urge to Rev with Intelligent Clutch Use
Using your clutch intelligently is an excellent way to pare down on fuel expenses. In addition to potential damage to your gearbox, the practice of double clutching is a severe waste of fuel. Minimizing the number of times you need to shift gears, and skipping gears altogether when possible, you will not only experience less wear and tear on your semi, but you will also realize dramatic savings on your fuel expenditures. Reduced revving and timely gearshifts can show substantial fuel savings.
5. Fix and Maintain Your Deflectors
Positioned on the roof of your cab, your air deflectors work to push the oncoming air up and over your cab to reduce wind resistance, so make sure that they are properly installed and placed to ensure the desired effect for your fuel management plan. Always, they should be installed with an eye towards pushing the air over the highest portion of your trailer.