As far as we're concerned, when the community thrives, so do we. For us, doing charity work and giving back is one way we can support our staff, customers, and community. Each year Clearwater Travel Plaza hosts three charity events.
Walk for Hope

Golf for Hope

The Patio Party
Walk for Hope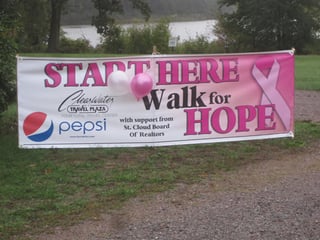 Walk for Hope has been an annual charity event since 2009. It always lands on the first Saturday of October at Warner Lake. It started back when the managers at Clearwater Travel Plaza were tasked with coming up with activities and events to get involved with and give back to the community. After the first year, we just kept hosting it and having a great time.
During the event, we walk to raise funds which benefit local breast cancer fighters and survivors, while aiding with ongoing research. All funds from this event are donated to the St. Cloud CentraCare Health Foundation.
Golf For Hope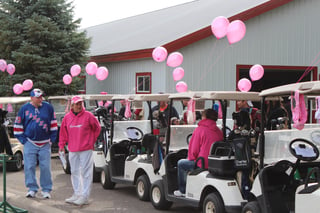 Just one year later, we started a second breast cancer fundraiser, Golf for Hope. The event takes place the second Friday in September at Eagle Trace Golf Course. If you attend this event, I have one piece of advice: only come if you're looking to have fun.
The environment isn't serious, it is a seriously good time though - it's not unheard of to encounter business people showing off their pink bras.
Party on the Patio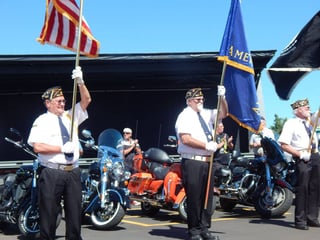 Each July, we host Party on the Patio where we honor our veterans, customers, and staff. We bus veterans from the St. Cloud VA with a motorcycle and police escort. The event includes a delicious meal, live music, and a raffle. The raffle itself raises $5,000 which is donated to the recreation department at the St. Cloud VA to help fund more activities for the vets who live there.
Why Clearwater Travel Plaza Gives Back
In short, it's because we want to support the community that supports us. If a staff member, customer, or community member were to be diagnosed with breast cancer, there's a good chance they would be treated through CentraCare. Similarly, veterans or the family and friends of veterans likely receive support through the St. Cloud VA. We want to help where we know our staff, our customers, and our community will turn to.