During February and March of 2017, we asked truck drivers to share their wildest stories from their time on the road. Now, it's been my experience that just about every trucker has a few great stories up their sleeve, and when we asked, they delivered!
We received entries from Minnesota to Florida and Canada. Some trucker stories were spooky, dangerous, or funny. Some stories were long and others where short, but each and every one of them was wild. And the winning story is ...
Wildest Stories on the Road Winner
... Ed Maas! Here's his story:
"After 40 some years of driving trucks, I've come up with this saying ... 'just when you think you've seen it all, something comes along that surprises you all over again!' With that, it's tough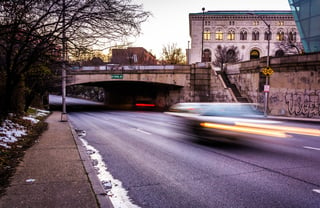 to pick just one, but the story that comes to mind is this. One late afternoon a number of years ago, I was heading east on I-94 between Valley City and Fargo, North Dakota.
As is normal, I check my mirrors often and especially when I want to pass someone moving slower. When I did, I happened to notice a car in the left lane, some distance back, that was obviously a 'screamer.'"
Want to hear the rest of Ed's story? It's a good one. Head on over to our Facebook page to read the rest. And while you're there, be sure to follow us for your chance to win our next promotion.
What Did Ed Win?
Ed was chosen as the winner by random draw, and he received his choice of either a Naxa 16" LED TV or a Cobra Dash Cam HD with WiFi.
Thanks again to all the truckers giving us a glimpse of your life on the road.