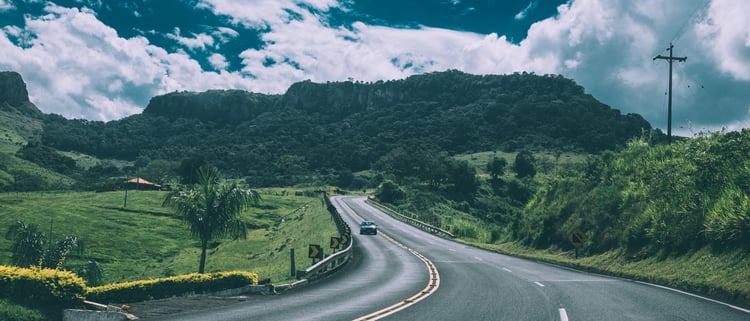 You're on your route from Wisconsin to the Dakotas, or Canada to Louisiana, and you need to stop for fuel and a leg stretch. You can either make it a quick stop or take your time - because you're ahead of schedule (go, you!). You've heard of Clearwater Travel Plaza from other professional drivers, but have never been there yourself. Should you make it the next stop along your route? Of course, and here's why.


We go the extra mile
We make sure we go the extra mile, so your needs and wants are met. Why? Because we enjoy it. Our people strive to make each amenity and perk we offer an experience you will remember. We want to build connections and relationships with the professional drivers who walk through our door - so don't be surprised if we remember your name next time you stop by!
At Clearwater Travel Plaza, we are focused on you as a professional driver. Our goal is to make you feel at home, even when you're a thousand miles away from home. We know how important a hot shower and sweet treat (like donuts bigger than your head) can make after a long day on the road. So, grab one of our Take and Bake pizzas, and put your feet up while watching your favorite show on our 52-inch TV in the Professional Driver's Lounge. Or, stop by to get weighed at our CAT scale, send UPS and FedEx mail, and even get a little VIP treatment.
You'll be met with smiling faces and open arms, whether you're staying the night or stopping by for a few last minute necessities. We know that our services, amenities, and staff will go the extra mile, so you don't have to the next time you stop. There are thousands of premier truck stop locations, and we want to be your first choice.

We are different, and that matters
We aren't your typical premier truck stop - we're different, but in a good way. We ask ourselves everyday what we can do to make a connection with you and other professionals drivers. A connection that is genuine and dependable. We make it our prerogative to be the place you can call home, when you're away from home.
The professional drivers who walk through our doors aren't customers to us - they're our family and friends. We are the home you take shelter in when the weather is bad and the restaurant you celebrate your birthday at. We are the people you spend those moments and important days with. We are the people who celebrate you.
So, let us celebrate you and welcome you into our family at your next visit! The next time you drive by on Interstate Hwy 94, make sure to stop by and give us a quick hello. Even if you're just fueling up, we would love to get to know you over a cup of joe at our coffee bar.