At Clearwater Travel Plaza, we love seeing friendly faces, new and old. We can be just the destination you need after a long day of driving, or just to stop, grab a bite and a shower, and fuel up in the middle of your trip.
One thing we care about for our visitors is the drive itself. For such a demanding job, professional drivers should be as safe as possible without sacrificing comfort and entertainment during the long hauls that they undertake daily. Here are three gadgets that will keep you safe, connected, and entertained while making those mentally strenuous trips:
1. A High-Tech GPS
A normal GPS shows you where you are on the road, which is great. An especially high-tech GPS unit, however, gives you access to nearly endless information, like nearby campgrounds, traffic updates, route management and blue-tooth communication, ensuring that you don't just make it to your destination on time, you do it safely.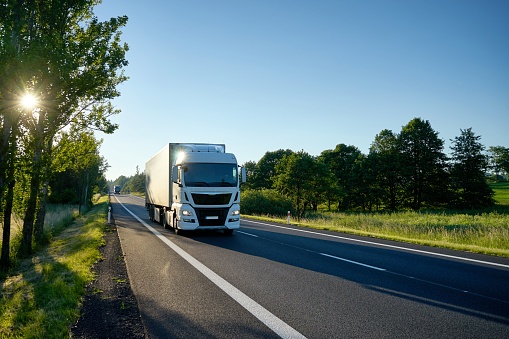 I recommend checking out the latest GPS technology from Magellan or Garmin.
2. A Blue-Tooth Headset
One of the hardest parts about a career as a professional driver is spending extended time away from your loved ones. Sure, you'll always have your family at Clearwater Travel Plaza, but we understand that you want to stay connected to home.
One way to do this without sacrificing safety and convenience is a blue-tooth headset. It connects to your smartphone wirelessly, and comes as a wearable headset, providing you hands-free communication with any family members, anytime.
Here's a buyers' guide to all the latest and most popular models.
3. An FM Transmitter
We know you're always entertained in our comfy Drivers' Lounge, but what about out on the open road? When the radio just isn't enough, plug one end of this cord into mp3 player or smart phone, and the other into your truck's cigarette lighter, and be free to listen to all the music, podcasts and more at your fingertips.
Here are some tips regarding what to look for when buying one of these handy gadgets.
For professional drivers, there are few places you can truly call home. We already know that Clearwater Travel Plaza is one, make your cab another!