At Clearwater Travel Plaza, we go beyond being a fuel stop. As one of only three Petro fueling centers in the state of Minnesota, we hope you decide to collect and redeem your hard-earned points with us – especially because everything in our Minnesota Reflection gift shop is available for purchase with Petro UltraOne Points.
What are Petro UltraOne Points?
Petro UltraOne points are points professional drivers earn, just for fueling up. These points can be redeemed for different goods, services, and amenities. If you're new to Petro UltraOne Points, you can find more information here, and you can get setup at our fuel island.
Here are a few reasons why professional drivers redeem their Petro UltraOne Points at Clearwater Travel Plaza's Minnesota Reflection gift shop.
Wide Selection of Rewards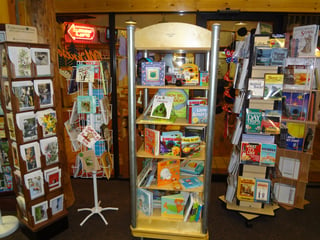 If you've never been, let me tell you – our gift shop is not your standard travel plaza gift shop. We carry a wide selection of products suited for professional drivers, as well as their family and friends. You won't be left with one or two last-resort options at Minnesota Reflections.
High-Quality Rewards
Not only is our selection great, the quality is too! No one wants to give a gift that looks cheap or doesn't last. Give a gift with a little staying power.
Great Atmosphere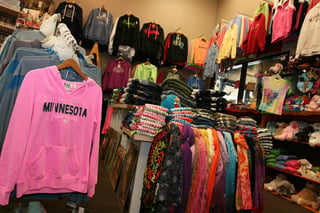 We've created a comfortable, easy shopping experience where everything is organized by sections and categories. Meaning you won't be pacing through the gift shop scratching your head.
Helpful Staff
Honestly, we can't say enough about our wonderful staff. If you need any help or suggestions, our staff help people choose gifts and redeem points all the time. They can help you decide on the perfect gift for your loved one.
Seasonal Selection
Christmas and birthdays come around every year, and that doesn't make getting the perfect gift any easier. Many of our professional drivers save their Petrol UltraOne Points all year round and do their Christmas shopping and a fuel stop at the same time.
Giving Gifts with Petro UltraOne Points
So, stop on in to collect and redeem your Petro UltraOne Points at Clearwater Travel Plaza. You have to fuel up anyways, you might as well get a little something out of it.