Here at Clearwater Travel Plaza, we're conveniently located just off of I-94, about 60 miles west of the Twin Cities and 13 miles east of St. Cloud. We've made ease-of-access a top priority for all of our customers, whether they're driving on four wheels or eighteen. We've structured our parking area to increase comfort, safety, and accessibility for all of our customers.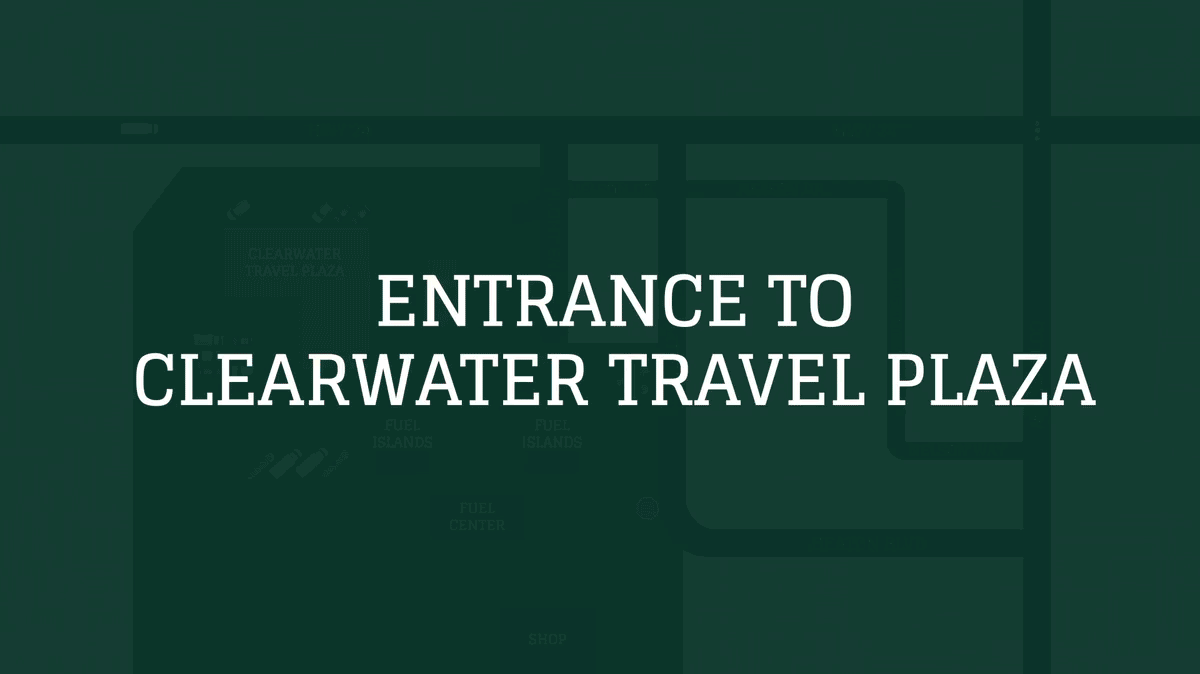 Entering Clearwater Travel Plaza
When you pull into the Clearwater Travel Plaza parking lot, there's clear signage for separating four-wheeled traffic and professional drivers. Four-wheeled traffic veers to the right for their parking area. Professional drivers pull through the middle, toward either the fuel island or the designated professional driver parking area. The separate parking areas are focused on benefiting both four-wheeled drivers and professional drivers.
Exiting Clearwater Travel Plaza
For professional drivers leaving Clearwater Travel Plaza, there's no need to get tangled up with the four-wheeled traffic trying to get onto HWY-10 or I-94. Instead, professional drivers can exit past the fuel islands and turn left onto HWY-75. Exiting this way brings you to a set of lights, where taking a right will bring you to HWY-10, and taking a left will bring you to I-94.
This exit is much faster than trying to exit at the front entrance because there's a traffic light giving right-of-way, instead of waiting for an opening onto HWY-24.
Check out other professional driver amenities
Clearwater Travel Plaza offers a wide variety of perks and amenities for truckers. From private showers to skillet breakfasts, check out all the extras that Clearwater Travel Plaza has to offer.