What's unique about Clearwater Travel Plaza? I'm talking beyond the size of our donuts (baked fresh twice a day, by the way), the cleanliness factor, and friendly faces. The investments we make in our facility are a direct reflection of our commitment to you. We go the extra mile because it's who we are.
Where We Are Investing in You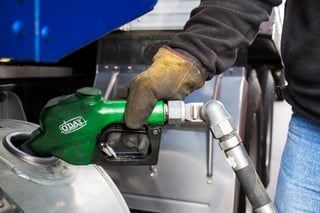 Every year, Clearwater Travel Plaza invests in improving the driver's experience and making our truck stop location feel like a home visit.
Here are some of the ways we do so:
Continuous upgrades to our showers
Made to order breakfast scrambler in our Fuel Center
Expanded paved parking and improvements to existing parking
Order ahead meal options
Health conscious menu selections
Do you know there's a coupon for 20 percent off Nelson Bros. Restaurant or Gourmet Sandwich Bar when you purchase fuel always available to you, the professional driver? It's just one of the ways we show our appreciation. There are homemade sandwiches, wraps, and breakfast items made fresh and served in our warmer for the convenience of our drivers. Call in a sandwich or homemade pizza order to our fuel desk and we will have it waiting when you arrive. These convenient options are designed with you in mind. Our facility is a direct reflection of our investment in you.
What Sets Us Apart
What set us apart from the rest is the quality of food items available in the Fuel Center. You just don't see that anywhere else. Fresh bakery, meal-to-go options, and a drivers' lounge that makes you feel like you are sitting up north at a cabin. Our staff is committed to taking care of our professional drivers in a friendly and professional manner. We focus on the small details.
The Obvious Choice
As if these reasons weren't enough, we take our mission statement one step further. It reads: Clearwater Travel Plaza is dedicated, through vision and action, to provide excellent service and high quality products in a friendly and professional environment.
Clearwater Travel Plaza is the obvious truck stop choice because of the heartfelt commitment we have to our professional drivers. We know and recognize them as the foundation of the company and their business is never taken for granted. They are treated with respect and understanding for the challenges faced not only on the road, but also by not being able to be home. We operate our facility on the understanding of you.